"Watch and pray
so that you will not fall into temptation.
The spirit is willing,
but the body is weak."
Matthew 26:41
Why is it
that when we are strongest in spirit
we are often the weakest
in our flesh?
We have nothing to fear this time.
We have been to the darkest depths.
We have prepared for the worst.
This surgery resides right where it should...
in the hands of God.
Our faith is staunch.
Yet our flesh...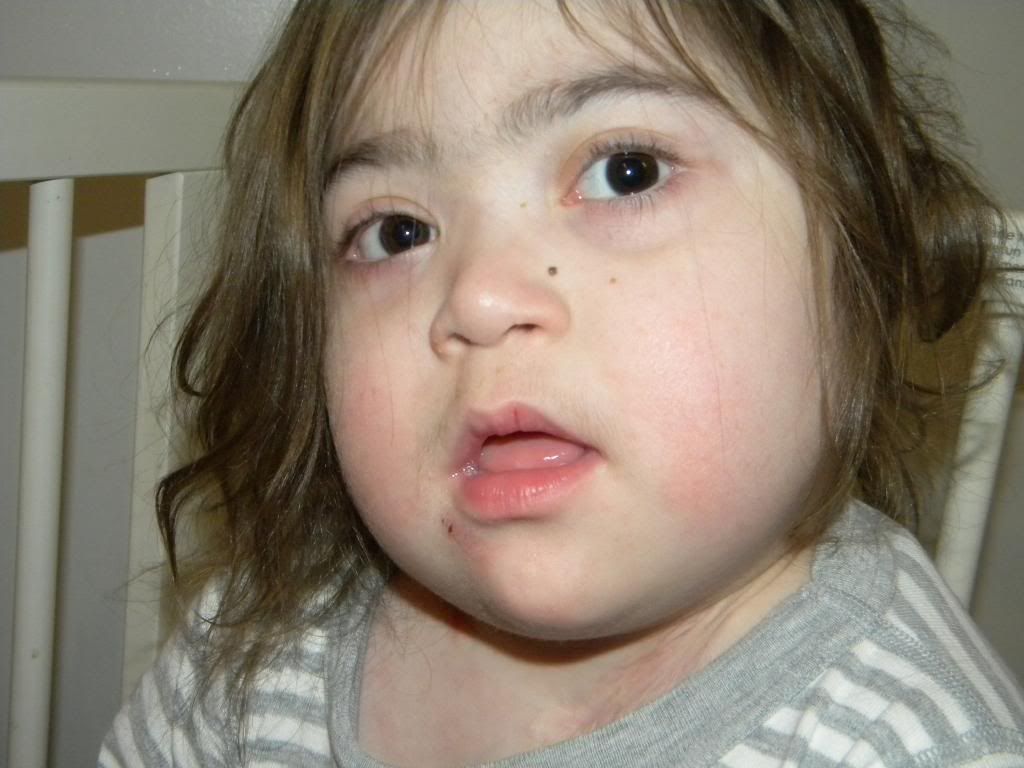 Satan clenches us in our weakness.
He collides head on...
into our best of intentions.
Stealing the whole show.
Leaving us wondering
what just happened.
Once that door is opened...
it seems like everything else falls apart.
And it becomes clear to us...
Satan just needs one shot to sneak in.
It has been difficult to watch Ethan these last few weeks.
His nose and mouth are often frothing and foaming.
His choking and gagging are severe.
We wait.
We pray.
He sometimes pauses...mid-cough...
and smiles.
His body is weary.
He holds his head in a strange position these days...
almost as though the weight of it is too much to bear.
He has not slept in weeks.
Nights are so hard for him
and we desperately try to make him comfortable.
It is here we are reminded of our limitations.
Our helplessness.
And this is the place where
if we are not fully aware...
we could turn ever so slightly...
leaving room for Satan to slip in.
It would be so easy to fall.
But...
"God gave us a spirit
not of fear
but of power
and love
and self control."
2 Timothy 1:7