Empty tubes...ECMO is off.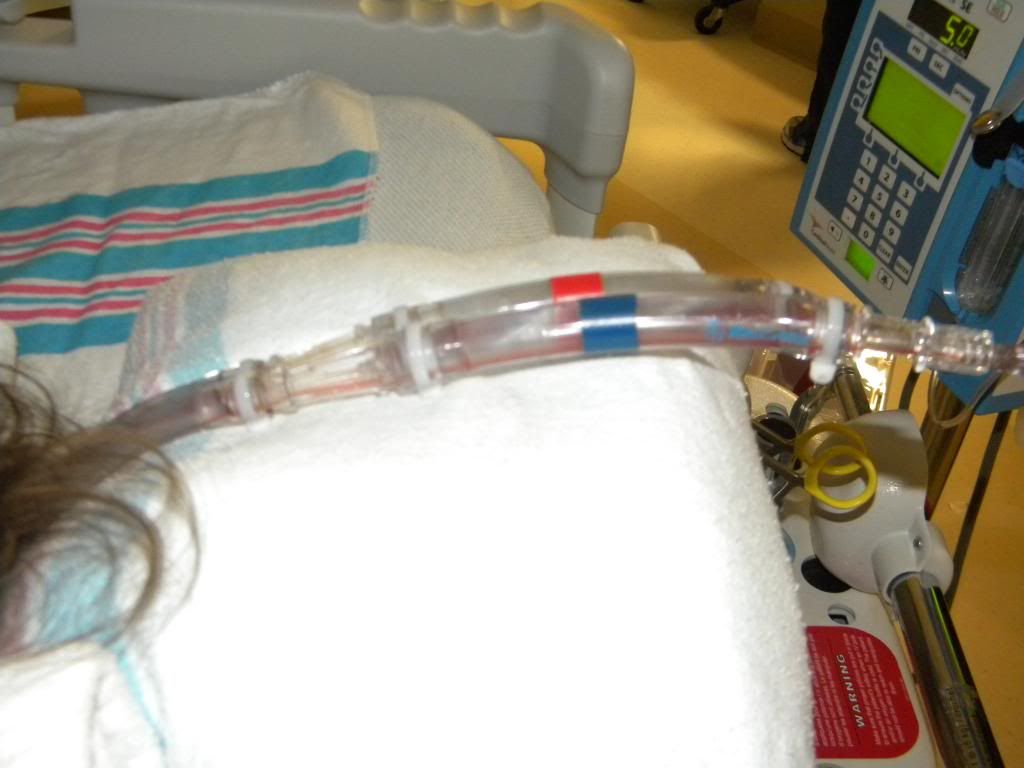 Late Tuesday evening, the team decided to take Ethan
off ECMO for a "trial run".
A new breathing tube was switched out Wednesday
morning following an airway leak
and it opened up a compressed lung.
Which resulted in a majorly improved chest x-ray...
And led us to today.
The ECMO machine is gone.
Ethan is off ECMO.
I imagined writing a lot of words.
Those weren't any of them.
I truly thought that this was it.
I thought this time, it was too big of a fight...
even for a warrior.
But GOD proved me wrong.
He gave Ethan just a little bit more strength
to battle this demon.
It is not over though.
Ethan has been running a 104 degree fever.
A result of ECMO.
But...
hope has returned.